Simple & Affordable Pricing
Rs. 4,999/-
(The above price is inclusive of all & valid only till 30th June. The price shall be increased to Rs. 9,999 after 30th June.)
Add unlimited clients can be added/managed from single software.
Create & upload unlimited invoices, debit note, credit note etc.
Automatic return preparation and data reconciliation.
Is there any other charge?
As off now, there is no other charge prescribed, however Government / GSP may levy a IT infrastructure cost which may be fixed or fluctuating.
For all hubco.in clients, if the charged was levied, the same shall be around Rs.350 per user per month. E.g., if a CA manages 40 clients per software, then charge monthly charge would be Rs. 350 X 40.
Important Features of GST Software Provided by Hubco.in
India's Best Cloud based GST Software
Day to day Working Needs
Sales and Purchase Recording
Debit note/Credit note facility
Upload unlimited invoice
Auto invoice generation
GST Registration & Return Filing
Automatic generation via software
Automatic GST return preparation
Reconciliation system for returns
Expert advice available wherever needed
Tax Computation and Payment
Auto calculation for CGST, SGST, IGST
GST Payment facility (with reminders)
Input Credit Management system
HSN & SAC Code Finding facility
Other Facility
GST refund management
Unlimited users via single software
CRM, Reminder system and penalty avoidance advice and system
E-commerce & Startup
Very user friendly for startups
TCS collection and management
Connectors for Tally, SAP, Busy
Auto connectors with tally, SAP etc
Best User experience for GST
Why should I use GST software to manage my business?
This is a valid question and we have the best answer for you.
Under GST, each and every invoice is to be uploaded which is almost impossible to upload without software.
Three monthly returns to be filed online and as per the details it almost impossible to file returns without software.
Each details of invoice shall be reconciled with the buyer and any difference needs to be corrected which can't be done manually.
It is most cheapest and convenient way of doing business under GST regime.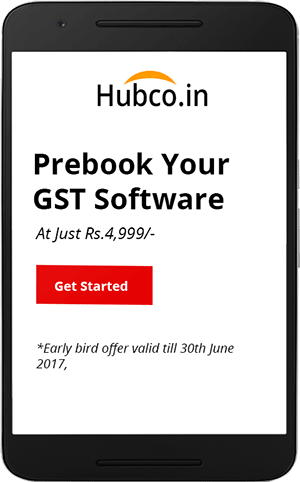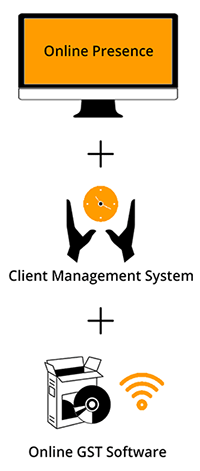 Best software to support your Practice in India - For CA, CS & Consultants
An amazing deal for CA, CS and consultants for all three things @19,999/- (All inclusive)
Fully features advanced technology based website to increase client-age.
Full integrated CRM to manage the clients better with all statutory due dates and online payment gateway facility.
Fully integrated GST software to manage all clients from a single platform with separate log in facility to clients.
Learn directly from the
experts -
GST Training

Modules
An Overview of Goods & Services Tax
Registration Under GST
Invoicing under GST
GST Return Flow
Interest Provisions
GST Penalty Provisions
Payment of taxes
Refund under GST
Composition Scheme
Non Resident Taxable Person
E-commerce Operator
Audit under GST
Why to choose Hubco's
GST Software
for your

Business

Best GST Support

User Friendly Design

Clear User Interface

Training Facility

Integration (Tally, Busy)

Trusted Brand
Types of GST Returns and their due dates
There are various returns to be filed under GST law. The most common are GSTR 1, GSTR 2 and GST 3, because they need to file them monthly.
| Types | Details about GST Return | By When? | By Whom? |
| --- | --- | --- | --- |
| GSTR - 1 | Outward return (Details about your sales/ Supplies made during month) | 10th of next month | Registered person except few |
| GSTR - 2 | Inward return (Details about your purchases made during month) | 15th of next month | Registered person except few |
| GSTR - 3 | Month return (for cumulative records of inward and outward made during month) | 20th of next month | Registered person except few |
| GSTR - 4 | A return by Composite dealer (a person availing such service with supplies < 50 lakh) | 18th of next quarter | Composite dealer only |
| GSTR - 5 | Monthly return by Non resident taxable person | 13th of next month | Registered non resident |
| GSTR - 6 | Monthly return by input service distributor | 13th of next month | Input service distributer |
| GSTR - 7 | Person who are required to deduct TDS | 10th of next month | Prescribed persons |
| GSTR - 8 | E-commerce market places who are required to deduct TDS | 18th of next quarter | Registered person except few |
| GSTR - 9 | Annual Return | 31th of next year | Every Registered Person |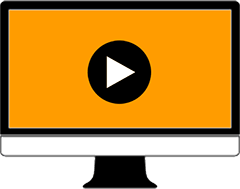 Request for free
Demo
We have received your Demo Request.
We will contact you soon !!!
Subscribe to our free Magazine
India's first online magazine on Goods and Services Tax (GST)
#5,000 Subscribers in 2 Months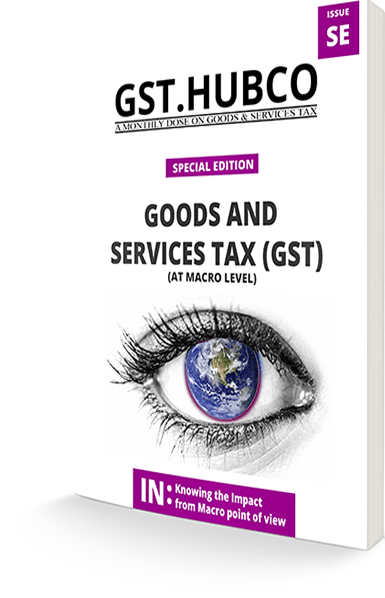 Why choose hubco for GST Software?
Transparent & Lowest
Price