IEC Code Registration
in just 3,499/- (All inclusive)
Keynotes on IEC Code Online
- Lowest fees across India
- It takes 3 to 5 days for IEC Registration
- Mandatory for all import export business
- Lifetime validity with zero compliance
IEC Code
IEC Code stands for Import Export Code and is mandatory required for conducting the import export business. In simple words, if you want to start your import export business, then you can do the same just by taking the import export code registration. The process of taking the IEC code is simple and can be obtained online. However, the process includes some technical words, hence, people prefer to outsource the IEC registration to experts.
A very simple set of documents is required for IEC registration and the process can be completed online. Hubco.in has already processed more than 500 import export registration and helped thousands of exporters with their business problems. This is because export in India has been impacted at lot since GST has been implemented.
Hence, if you want to register for Import export code (IEC Code), then just drop your query on our website or else you can call us during the working hours of our company. After receiving your query, our sales team will call you and guide you with the complete process. Once the payment is done from your side, the system will open up an order and the operation team will take up the order. A separate person will be assigned to you to complete your work.
In the end, if you want to register IEC code, then please email us at info@hubco.in or call at +91-9953523014.
How to export from India
Do you want to start the export business in India? Yes, then you are at the right place, we at hubco has already advised thousands of exporters.
To start your own export business in India, you must know the basic about the complete export procedure. We will take you through the various licenses and procedure required to be followed for import export business.
Choose your business form
You must select your business form like private limited company, partnership, LLP etc.
Apply for IEC Code
IEC code is mandatory if you want to start the import export business in India.
RCMC Registration
RCMC registration is mandatory if you want to start your export business.
Hire Freight Forwarder
Once the RCMC registration is done, the next step is to hire a freight forwarder.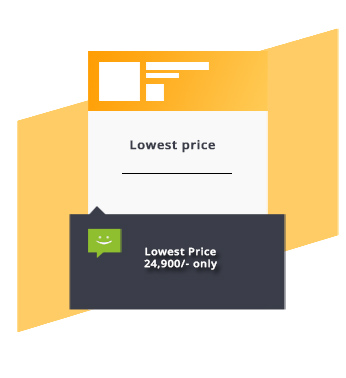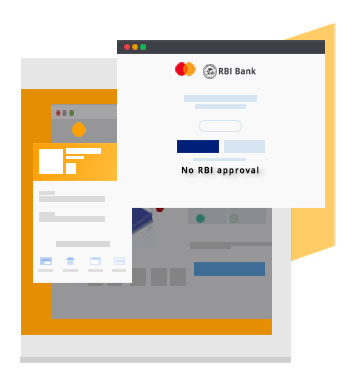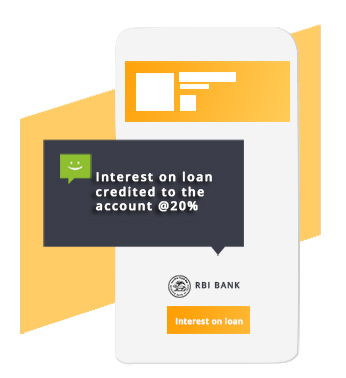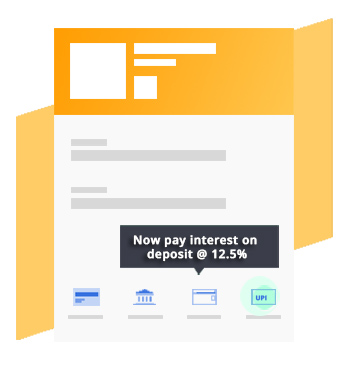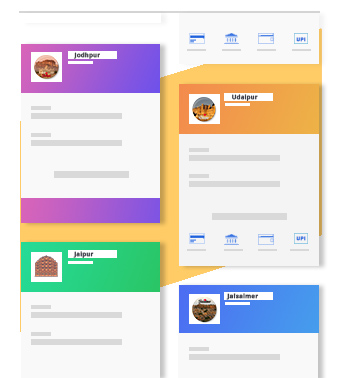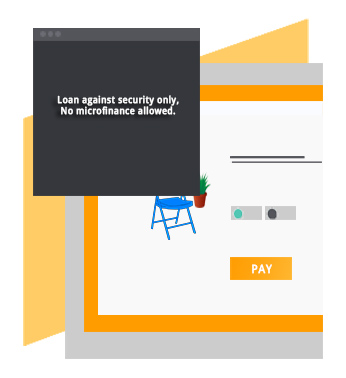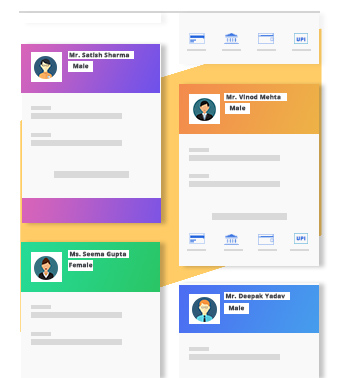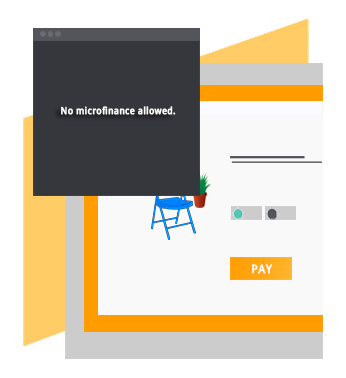 AD Code Registration
Authorised dealer code is registered with any schedule commercial bank in India.
Shipping Bill
Shipping bill is generated when commercial invoice is submitted.
Let Export Order
Once inspection is done, custom issues the let export order (LEO).
Export General Manifest
Export General Manifest (EGM) is generated within 7 days of shipment.
Documents required for IEC Code

PAN & Photo
PAN & photo is required for the applicant.

ID Proof
ID proof for the applicant is required.

Cancelled Cheque
Cancelled cheque of the current account is required.

Other Documents
Depends upon your business form please consult our team.
*Only scan copy of all documents are required. Hard copy are required only from Non Resident Indians (NRI) or Foreign nationals.
Cost and time for IEC Code
Generally, it takes 4 to 5 working days to get IEC code in India and the total cost for IEC code is Rs. 3,499/-. The cost break up for IEC code is as follows:
Items
Qty
Price
Government Fee
-
500
Digital Signature Certificate (DSC)
1
999
Professional Fee (Inclusive of Taxes)
-
2,000
IEC Registration Cost in India
3,499
Get free consultation on IEC Code Registration just call us directly on +91-9953523014
IEC Registration Procedure
IEC code registration is a completely online process and can be done by anyone since it does not require any professional signature or attestation. However, IEC Code involves some technical discussion and hence, it is recommended that you should take the help of a professional so you don't end up doing it wrong. Further, list of all the required documents must be kept in soft copy because they are required to be uploaded on the DGFT website. Also, the digital signature is mandatory in each of the case and hence it is advised to keep it handy. Further, the detailed procedure is as follows:
STEP 1
Gather all documents
The first step is to gather all the required documents as prescribed above and sent us all in scan copy to us at info@hubco.in. No hard copy of documents is required.
1 of 6 steps
STEP 2
Make a Digital Signature
Once, the documents collection is over, the next step is to prepare a digital signature certificate (DSC). The DSC documents is mandatory in each of the case for IEC certification.
2 of 6 steps
STEP 3
Make profile on DGFT website
Since, the IEC registration procedure is completely online you need to visit the DGFT website and make your profile. Also, mobile and email should be valid as it is verified using the OTP.
3 of 6 steps
STEP 4
Prepare the application
After making the profile, the next step you should do is to prepare the application. Further, all the required documents are also uploaded on the IEC website at this stage only.
4 of 6 steps
STEP 5
Submit the application
Once the application is properly filled, the next step is to submit the application. However, it is advised to vet the application before submission.
5 of 6 steps
STEP 6
Application approved
Once you resubmit the application, the IEC officer will check the same. If he finds that application is correct, then he will approve the application.
6 of 6 steps
Previous
Next
IEC Code Features
IEC Code is allotted under foreign Trade Policy (FTP). Under FTP, there is no requirement of any compliance for IEC. IEC is very similar to PAN card. For example: If you need to pay tax or file ITR, then you must carry the PAN card similarly, if you want to import or export, then you must carry the IEC code.
No Compliance/ No return
The best thing about the IEC code is that it has no compliance to maintain the same. IEC code has zero compliance and involves only one time cost.
Lifetime Validity
Import Export Code (IEC) once registered is valid for lifetime. IEC code does not require any renewal to be filed.
GST Compliance invoices for Exporters
Hubco.in offers free online GST compliance software for invoice and return management. The software is used by more than 2500 subscribers to create and mange invoices online.
It is a completely online software and can be managed from anywhere. You just need a internet and you can access it even from mobile.
Just visit gst.hubco.in and get start using software from today.
Know More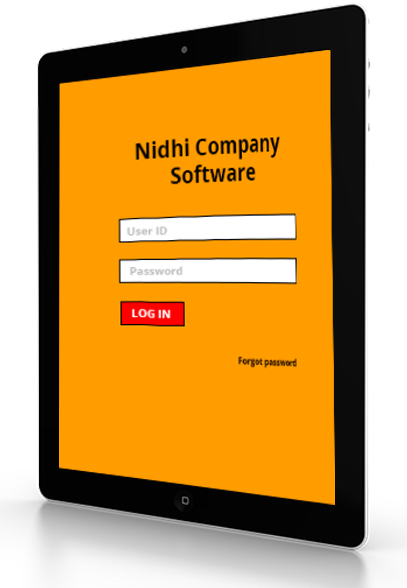 Important info about IEC Code
As per the Foreign Trade policy in India, it is illegal to do import and export from India without taking the IEC code. There are various penalties framed by law if any person tried to import or export in India without IEC code. Further, here are three important info about the IEC code registration:
Current Account Mandatory
IEC code can be applied on saving bank account, however it is recommended to have current account. As the bank sometimes denied AD code registration with savings account.
IEC Code mandatory for Courier
If you are exporting goods through courier like FedEx or DHL, then also you should register for IEC code as they also require IEC code unless you are doing it for personal purpose.
Importing in large Quantity
If you are importing goods in large quantity, then having IEC code is mandatory otherwise the custom authority will not clear the goods.
Key Highlights for Hubco.in
100+
IEC filed during previous year.
100+
Exporters helped by Hubco.in during previous year.
1000+
Advices given on how to export under GST.
FAQs for IEC Code Registration
1. Whether Import Export Code (IEC) is mandatory for import of goods?
Import Export Code (IEC) is compulsory for all imports and exports of goods and services in India. However, certain categories of importers are exempted from obtaining IEC. For example, if you want to export the services, then IEC code is not required.
Obtaining Import Export Code (IEC) is the first step to be in import Export Business in India.
2. How can I get the Duplicate copy of IEC?
You need to login on DGFT website, and from there you can easily download the copy of the IEC allotted to you. Further, in case the DGFT website is not running properly, then you need to visit the GST department.
3. What are the benefits of IEC?
As such it is legal requirement and there is no benefit is associated with the IEC code. However, still on the basis of IEC, companies can obtain various benefits on their exports / imports from DGFT, Customs, Export Promotion Council, etc.
4. Can I modify the IEC information?
Yes, you can easily modify the IEC information through Hubco.in, You just need to provide Hubco with the supporting of the modification and that's it, and you are done. Make sure you submit us your proper documents along with the digital signature for IEC modification.
5. How much time does it take to get an IEC?
With Hubco.in, it will take 3 to 4 working days to get an Import Export Code (IEC).
6. Do any compliance need to be done after taking IEC?
No Compliance needs to be done in the case, of Import Export Code (IEC). Once IEC issued by DGFT it is valid for a lifetime period. IEC is a compliance free license.
7. Is Import Export Code (IEC) mandatory for both Import & Export of goods?
IEC is compulsory for both imports and exports to and from India. However, certain categories of importers are exempted from obtaining IEC.
8. What is IEC Number?
IEC Stands for Import Export Code. No export or import shall be made by any person without an Import Export Code (IEC) number unless specifically exempted.