Producer Company Registration
in just 30,500/- (All inclusive)
Keynotes on Producer Company Registration
- Lowest fees across India
- It takes 20 to 25 days for Producer Company Registration
- Minimum capital to start Rs. 5,00,000/-
- Instant access to Producer Software & Compliances
Producer Company Registration
Do you want to start a business of agricultural production, export and trading of primary production in India? Then you are at right stage because Producer Company is the most easy and affordable way to start loan business in India. It only requires 10 persons with easy documents requirement to start the Producer Company. The minimum capital requirement for Producer Company registration is Rs. 5 lakh.
Producer Company can only do business of production, procurement, harvesting, grading, poolong, marketing, trading of the primary produce with the help pf its members and financing them for these activities which includes extending credit facilities also. It cannot deal with the public directly and can only work with its members. However, one can easily make members under Producer Company with few documents and easy process.Also, Producer Company Registration is the only form of company available to start the loan company in India without RBI approval.
Producer Company is hybrid of Company and Co-operative Society. It combines the goodness of a co-operative enterprise and vibrancy and efficiency of a company and accommodates the unique elements of cooperative business with a regulatory framework similar to that of a company.
Also, Hubco.in is specialized company for registering and managing Producer Company in India and manages hundreds of companies across India. We have a top consulting company for starting and managing business in India.
What is Producer Company - Key features
To understand the meaning of Producer Company in a best possible way, is to understand through its features. Producer Company is basically a production company which create pool of small producers who will become its members and the company trade with them, help them financially, take help from them and promoting techniques of mutuality and mutual assistance.
Lowest Price
Producer Company Registration at just Rs. 30,500/- (lowest price across web)
100% Income Tax Exemption
Producer Company is exempted from paying income tax.
Loan Facility to Members
Producer Company can extend the credit and financial facility to its members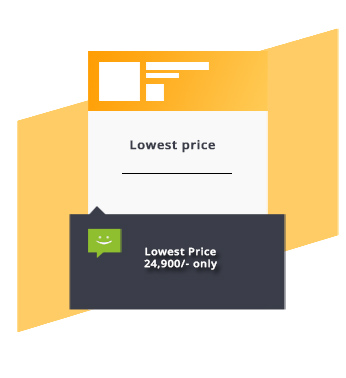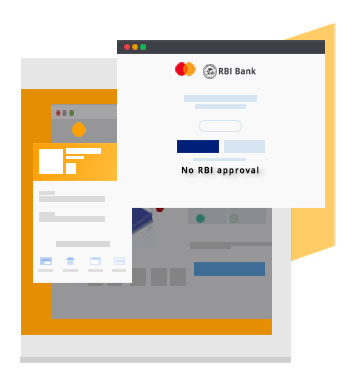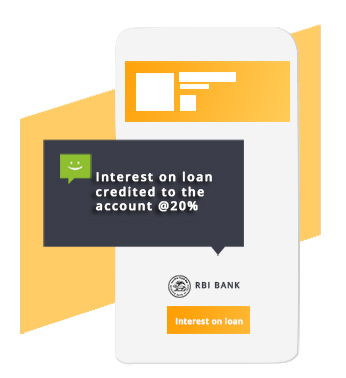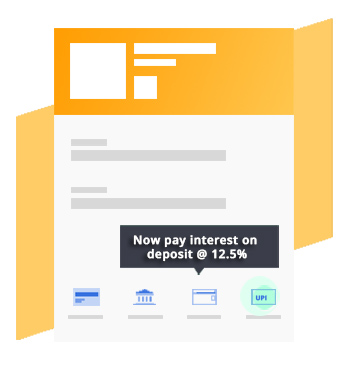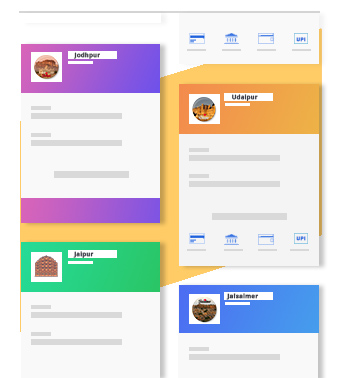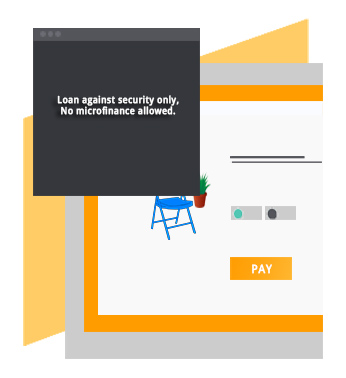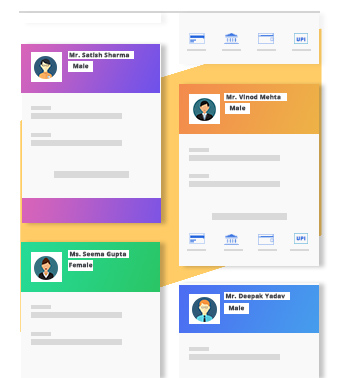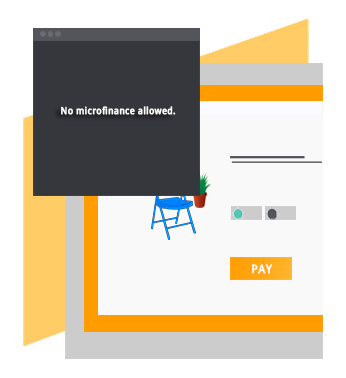 Deposit Acceptance
Producer Company is eligible to accept deposits in the form of recurring deposit or fixed deposit
Loan against security
Producer Company can lend only against gold, property, FD, Govt securities
Members under Producer Company
Producer Company can deal with its members only
Documents Required for Producer Company Registration

PAN & Photo
PAN & photo are required for each & every director & shareholder in India.

ID Proof
Anyone of the following: Aadhar card, voter ID, Driving license & passport.

Address Proof
Anyone of the following: Bank statement, Mobile bill, Electricity bill, Landline bill.

Producer Proof
Khasra - Khatuni/ ITR with Agriculture Income/ Sarpanch letter/ Any other proof that can provide person as producer
*Only scan copy of all documents are required. Hard copy are required only from Non Resident Indians (NRI) or Foreign nationals.
For Registered Office : Utility Bill + Rent Agreement + NOC from Owner
Cost and time for Producer Company registration
Generally, it takes 10 to 15 days to register a Producer Company and its cost Rs. 30,500/- (inclusive of all taxes and fees). The complete cost breakup of Producer Company registration is as follows;.
Items
Qty
Price
Digital Signature Certificate (DSC)
10
5,000
Director Identification Number (DIN)
3
Nil
Name Approval
1
1,000
MOA, AOA and Incorporation Fee
-
Nil
Stamp Duty of the Respective State*
-
1,500
PAN and Tan Application
-
200
INC 22
-
300
CA Certification
-
1,500
Professional Fee
-
9,745
Goods and Service Tax (GST)
-
1,755
Company Registration Cost in India
30,500
Get free consultation on Producer Company Registration just call us directly on +91-9953523014
Producer Company Registration Process
Producer Company Registration process is the simple but will require a professional to complete the same. Further, the procedure has been changed completely by the government to promote ease of doing business. However, instead, government ends up making the process a little complexed. However, Hubco.in is specialized in Producer Company Registration with a experience of more than 200 Producer Company registration and managing hundreds of Producer Company across India. Know all 6 steps in Producer Company Registration.
STEP 1
Gather all documents
The first step is to gather all the required documents as prescribed above and sent us all in scan copy to us at info@hubco.in. No hard copy of documents is required.
1 of 6 steps
STEP 2
Apply for Name approval
Once you have applied for name approval, the next step is to apply for company name. The company name must be as per the Rule 8 of the Company incorporation rules. Approved name is valid for only 20 days.
2 of 6 steps
STEP 3
Apply for Digital Signatures
The next step is to apply for digital signature. The DSC is required for all the directors/shareholders of the company. DSC is pen drive based signature which is used to sign online on computers.
3 of 6 steps
STEP 4
Prepare all requisite documents
Once the name is approved, the next step is to prepare all the pending documents for company registration. At this stage, MOA, AOA, INC 9, INC 10, DIR 2 etc are prepared and shared for signature.
4 of 6 steps
STEP 5
File for Incorporation
Once all the documents are signed by the promoters the next step is to file the company incorporation with SPICE FORM INC 32. Further, the govt fees at this stage has also been waived by the Govt.
5 of 6 steps
STEP 6
Follow up & approval
Once you have filed for the company registration, the next step is to follow up with the government. If all your docs are fine then the government will issue the registration certificate and your company registration is done.
6 of 6 steps
Previous
Next
Loan & Deposit under Producer Company
Producer Company is becoming so much popular among the business man who wants to production business and wants to promote small producers by financing them. The main reason behind this fact is the advantage of Producer Company to accept deposit from members and to lend money to members without any RBI approval. Let us understand brief about the loan and deposit under Producer Company.
Loan under Producer Company
Producer company can provide credit facility to any member, in connection with the business of the producer company, for a period not exceeding 6 months.
Producer company can provide loans and advances against security specified in articles to any member, repayable with a period exceeding 3 month < 7 years.
Deposits under Producer Company
Producer can accept 2 types of deposits; Fixed deposit (FD) and recurring deposit (RD).
Producer Company Software
India's No 1 Producer Company Software with a mix of amazing blend of modern technology with fine grift of technical knowledge.
The only Producer software to generate and manage share transfer and which is exclusively built for starting and managing Producer Companies in India.
The original price of the software is kept at Rs.60,000/- however, a promotional price is being offered for the software at just Rs. 35,400/- (All Inclusive).
Know More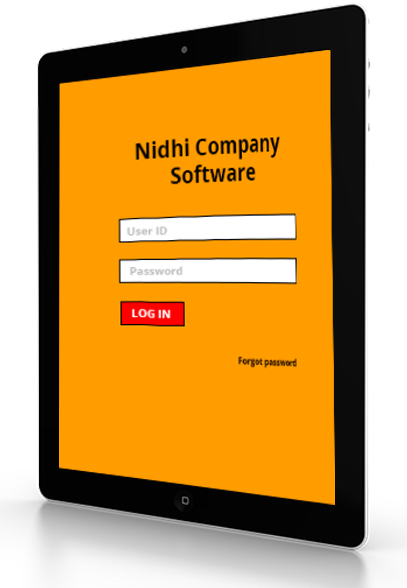 Compliances after Producer Company Registration
There are basically two pillars to the compliances of Producer Company in India and all the reporting revolves around it. Here are 2 pillars to the Producer Company compliances explained briefly.
Internal Audit under Producer Company
An internal audit of the producer company will be carried out at regular intervals by a CA, CS, CMA or Advocate in accordance with the AOA.
Annual Report by Auditor
NDH - 3 is an half yearly return filed in order to check whether the Producer company is working as per the rules or not. This return is to be filed by 30th September and 31st March each year.
Other Compliances
There are various other compliances which are prescribed under various act's like Companies Act, Income tax act, Money Laundering etc.
Key Highlights for Hubco.in
150+
Producer Companies registered within 1 year
100+
Producer Companies are managed by Hubco.in
1000+
Advices given on Producer queries.
Comparison in Producer, Nidhi & Society
Points
Producer Company
Nidhi Company
Society Registration
Minimum capital
Rs.5 Lakh/-
Rs.5 Lakh/-
Differs state to state
Person Required
10 Person
7 Person
15 or more person
RBI Approval
Not Required
Not Required
Not applicable
Area of operation
State level
District level
Applicable district
Registration Time & Cost
Rs. 30,500/- & 15 days
Rs. 15,000 & 15 days
15 to 20,000 & 1 to 3 months
Ownership
Producers & Farmers
Held by shareholders
Decided by elections
Ideal for
If you are a beginner
Experienced
Moderate Experience