Register
Trademarks
(TM)
in India
5,999/- (inclusive of all taxes & fees)
Important Points
- Filing of trademark in one day.
- Completely online - No physical presence required.
- Protect your brand, logo anywhere in India.
Trademark Registration In India
Know what is a trademark? and how it is registered?
What is a Trademark?
A Trademark is something which denotes your brand, your company.It is a unique mark or a word which ultimately becomes the identity of your company. E.g. PAYTM, Coke, Pepsi, Reliance, there are all examples of the famous brands.
How to register Trademark in India?
Trademark registration in India is a long process and almost takes 8 to 10 months to get registered. However, you can use TM after trademark filing.which is filed in a day by us. Here are three basic steps:
# Search the trademark: The first step is to search the trademark as per the appropriate checks in a particular class. There are 45 classes and each reflect some different business. Therefore, searching the trademark availability in a particular class is the first step.
# Prepare application & File: Once trademark is checked properly, the next step is to prepare the trademark application and then file the same to the department. Once filed, you can use the TM on your logo, brand or word.
# Proper follow up: After trademark filing, you should keep a proper follow check on the trademark so that your trademark does not become abundant.
Know the basics
Learn the basics about Trademark Registration & its Significance
Get all information by email
Information sent to your email !
Documents Required for Trademark Registration
Only three documents are required
TM Requisition Form
Power of Attorney
Declaration for Use of TM
Get Trademark form's Format
Trademark Registration Process India
It takes approx 2 years to register for Trademarks, however you can use TM in a day.
# Day 1 - TM Application Filing: We prepare and file TM application usually within a day.
# 1-12 months - TM Examination: Government will verify your TM application and it takes time.
# Year 2 - TM Registration: Once your objection is clear government will register your Trademark.
Time & Cost for Trademark Registration
Total Cost Breakup for Individual
| Items | Price |
| --- | --- |
| Government Fee (Individuals) | 4,500 |
| Affidavit Cost | 100 |
| TM Attorney Fee | 500 |
| Professional Fee (Inclusive of Taxes) | 899 |
| Total Trademark Registration Cost for Individual | 5,999 |
Total Cost Breakup for Company
| Items | Price |
| --- | --- |
| Government Fee (Companies) | 9,000 |
| Affidavit Cost | 100 |
| TM Attorney Fee | 500 |
| Professional Fee (Inclusive of Taxes) | 1,400 |
| Total Trademark Registration Cost for Company | 11,000 |
How to search Trademark availability before Filing?
Trademark search is the most important task because if you don't search it before using or applying then you may have to face legal battles only to lose. Hence, it is very important that you search the trademark before applying. To search the trademark, you must visit Trademark Search, After visiting the website you must write your trademark and select the appropriate class and click on search. Further, you must allow the following checks:
3 Way Check: Before concluding your search you must search do 3 way search. The trademark should be checked by enabling these three checks - "Start with", "Contains" and "Match with".
Phonetic Search: After doing the first check, you should now proceed to another check by which you shall check resembling trademark phonetically. i.e. any trademark which is similar in pronunciation.
Famous Marks: There are some famous marks which may or may not be registered and hence you should check the list issued by the trademark department. This point should not be ignored because in case you trademark is matching with any famous mark or phrase, then you will not get the trademark and your application shall be rejected. E.g. #achhe din, Sabka Sath Sabka Vikas! etc.
How to check Trademark Status online?
If you have filed trademark, then it is very important that you should keep tracking your filed trademark application and you can it very easily. Just follow simple steps:
Visit IP India
Click on Trademark mark indexes.
Then select pending marks in "index types".
Write your trademark in search column and select the relevant class.
Fill the captcha code.
Click on search and your trademark will be on screen.
Types of Trademark Status - Action and Response
Here are different types of trademark status or different stages of Trademark application. You should know the meaning of all these status and the appropriate response so that you can file timely response and save your trademark from rejection.

Status: New Application
This is the first stage of Trademark application.

Status: Send to Vienna Codification
For non text trademark, Vienna codification is alloted as per the international norms.

Status: Formality Check pass
It indicates that filing requirements of TM filing has been complied and now, it is ready for further action.

Status: Marked for exam
It indicates that TM examiner has taken up your trademark for examination.

Status: TM Objected
It indicates that your trademark has failed the examination and is resembling with existing marks.

Status: Exam report issued
It indicates that examination has been done from department now check the report for further actions.

Status: Refused
This means that you failed to filed a proper reply to the objection raised hence, TM abandoned.

Status: Adv. before accepted
It means trademark has been published in th journal and if no opposition is filed, then TM shall be accepted.

Status: Opposed
It indicates that some third party has filed opposition to your trademark brand, there you should file reply.

Status: Abandoned
The trademark applicant has failed to respond to the trademark registrar.

Status: Withdrawn
It indicates that trademark application has been withdrawn by the applicant before registration.

Status: Registered
It indicates that trademark has been successfully registered and now it is valid for 10 years.
What all can be Trademarked - The Most Common
There can be numerous things which can be trademarked like logo, word, sound, shape, device, color etc. However,here are the most common type of things which can be applied as a trademark.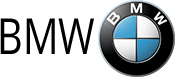 Logo
This is most common type of trademark.

Word
With word protection none can use your word.

Color
Color reflects your brand, hence, TM is important.

Sound
Remember the Nokia tune, it is a trademark.

Phrases
With word protection none can use your word.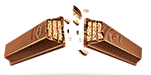 Shape/Design
You can trademark shape and design.
Trademark - 45 Different Classes
There are in total 45 classes out of which 34 belongs to goods and 11 belongs to services. Here are some most common classes used by people applying for trademark.

Class 7: Machine and Machine tools
Motors and engines, Machine coupling and transmission components, Agricultural implements other than hand-operated.

Class 9: Apparatus and instruments
It is a very big list and contains varieties of things like computer software, fire extinguisher, machines etc.

Class 5: Pharmaceuticals, medical preparations
Sanitary preparations for medical purposes; Dietetic food and substances adapted for medical or veterinary use.

Class 15: Musical instruments
There are varieties of musical instruments all of these falls under this class.

Class 16: Paper and cardboard
Book binding material; Photographs; Stationery and office requisites Paintbrushes; Instructional and teaching materials.

Class 19: Building material
Building materials [non-metallic]; Non-metallic rigid pipes for building; Asphalt, pitch and bitumen; transportable buildings.

Class 25: Garments
Clothing, footwear, headgear

Class 35: Advertisement
Advertising; Business management; Business administration; Office functions.

Class 36: Financial Matters
Insurance; Financial affairs; Monetary affairs; Real estate affairs.

Class 42: Technology
Scientific and Technology services, research and design relating there to.

Class 45: Legal Services
Legal services ; Security services, Social services etc.
See what our customer has to say about Hubco.in
"You have solved my years back problem of micro finance in a span of 5 minutes. Great Service."
Keep it up team! - Rajeev Rustogi
Meaning of Trademark Objection and Opposition
Trademark Objection
When TM department finds any contravention of TM laws, then he issues trademark objection.
A proper reply is required to be filed to avoid application rejection.
Trademark objection can be avoided if trademark is properly searched before filing the application. This will save a lot of time and money.
Trademark Opposition
When any third party objects to your trademark, then your Trademark is shown as opposed.
A proper reply is required to be filed in order to safeguard the TM opposition.
Under this, one need to prove that the trademark applied is its original mark and the same has not been copied from anyone else.
Advantages & Disadvantages of Trademark Registration
Advantages of Trademark Registration



Increases sales on brand establishment

Can serve as base for franchise rights
Disadvantages of Trademark Registration

One cannot trademark its idea

Trademark registration takes 2 to 3 years

It needs a constant check

Had to fight many legal battles
Use TM in a day, download Trademark Guide
Thank You!!! Guide has been sent to Your Email Id.
FAQs on
Trademark Registration

in India
Q. What is the validity of Trademark?
A registered trademark is valid for 10 years and need renewal after that. The trademark renewal fee is Rs.5000. Further, in case trademark renewal is filed after expiry but within 6 months after expiry, then fees may also carry late fee charges.
Q. How to do classification under trademark work?
Trademark classification works according to the product and services you are offering. If you are into clothing business, you need to register trademark under class 25, if you are into legal services, you need to register the trademark under class 45. This is how the trademark classes work.
Hence, if you need to register a trademark, you shall have to select the most appropriate class.
Q. What is the meaning of proprietor code in trademark? Is company is also known as proprietor under trademark?
Under Trademark regime, every person who owns the trademark is known as proprietor even the companies, firms etc. and hence it should not be confused as a sole proprietor. Yes, companies are also known as proprietor under trademark.
Q. What is the Procedure for e-filling the trademark application?
The procedure for e-filling of trademark application is as follows:
Choose the specific name to be trademarked.

Select the appropriate class as per your line of business.

Fill the form TM 1 and issue the Power of attorney.

File the form online via attorney.

Keep a regular update, as total registration time if 2 to 2.5 years.
Q. How to register a brand name and Logo in India? What is the cost for brand and logo registration?
Brand name registration and logo name registration is same as Trademark registration. Hence, if you want to register brand and the logo in India, you need to follow the trademark registration process in India.
The cost of brand and logo registration is same as Trademark registration which amounts to Rs.4000 per brand per class.
Q. How to search and check if a brand name is registered in India?
Searching and checking the brand name is an important task for brand registration in India. Brand registration is another name for trademark registration. Hence, if you want to check the brand name availability, then you shall have to check whether trademark is registered on not with the same name.
Q. What is the total trademark registration fees in India? Is the trademark fees is per class?
The total government charges for trademark registration is Rs.4200/- per class. Rs.4000 is the government fees, Rs.200 is the attorney charges. Further, in case you want to file trademark in different classes, the fees shall increase with every class.
Q. Explain the trademark class 35, class 9, class 45 and class 42?
There are 45 trademark classes under trademark law. There classes are divided on the basis of product or services you offer. We shall discuss some famous trademark classes here:
Trademark Class 35: The class 35 covers the Advertising; Business management; Business administration; Office functions under its ambit.
Trademark Class 9: The class 9 of the trademark covers Scientific, nautical, surveying, photographic, cinematographic, optical, weighing, measuring, signalling, checking [supervision], life-saving and teaching apparatus and instruments; Apparatus and instruments for conducting, switching, transforming, accumulating, regulating or controlling electricity; Apparatus for recording, transmission or reproduction of sound or images; Magnetic data carriers, recording discs; Compact discs, dvds and other digital recording media; Mechanisms for coin-operated apparatus; Cash registers, calculating machines, data processing equipment, computers; Computer software; Fire-extinguishing apparatus under its ambit.
Trademark class 45: The class 45 of the trademark covers Legal services; Security services for the physical protection of tangible property and individuals;; Personal and social services rendered by others to meet the needs of individuals.
Trademark class 42: Scientific and technological services and research and design relating thereto; Industrial analysis and research services; Design and development of computer hardware and software.
Q. Are there any conditions for registration of trademark in India?
There are no conditions to register the trademark in India. However, you should keep in mind the following:
Trademark applied must be original, you should not copy and apply, it shall amount to infringement and you may be liable for legal damages.

You should keep a close watch at your industry to ascertain whether anyone else is using your logo or trademark to deceive your potential customers.
Q. How to apply for Trademark registration? Is the trademark registration process is completely online?
Trademark registration is very simple with hubco.in. You just need to fill two documents and share the scan copy after signature. The requirement for two documents is uniform for all forms of business whether, private limited company, LLP, partnership, proprietorship or Nidhi Company etc.
Yes, the trademark registration process is completely online and faster than the offline mode. Hence, if you are planning to file the trademark, file it online.
Q. What is the meaning of brand registration? How it is different from Trademark Registration?
Brand registration and trademark registration is one and the same thing. They are used interchangeably. Anything words which is used to name your business is brand. E.g. Mark Zuckerberg, founder of facebook, used the word "facebook" to name their business. Similar, TATA, reliance, Apple, Nokia, Microsoft are all names of the business which are also a famous registered trademark.
Hence, it is recommended to register your brand as a trademark, as it helps you to establish a unique name in your market and will prove to be a asset in the longer run.
Q. What is the meaning of logo registration? What is mean by word mark?
Logo registration means when you are applying for the trademark on your logo. E.g. famous sign of Apple, Nike are all logos which are registered. Logo registration is mandatory in case you want to protect it from any unauthorised use in India.
Wordmark, on the other hand, is the protection of the brand name itself. E.g. Louis Phillipe, Park Avenue, Apple, etc. Hence, logo and wordmark are two different things.
| | |
| --- | --- |
| Example of Logo | Example of Wordmark |
|          | Apple, Nike (When only words are applied as trademark) |
Q. How to get Trademark Registered in India?
The procedure to register trademark is very simple. We have outlined the simple points for you to understand the basic procedure for trademark registration in India:
Assign Word, logo which is to be trademark.

Choose the appropriate class as per your line of business.

Fill two basic documents received from our side.

Make the payment and its done.

We shall file the trademark on the same day.
The total trademark registration time takes around 2 years.
Q. What is the checklist for trademark registration in India?
No checklist is required for trademark registration. Trademark registration procedure has been made so simple by hubco.in. You just need to fill 2 documents and send the scan copy back to us and we shall file your trademark in India.
Q. How to register a brand name in India online?
Brand name registration is same as registering a trademark. The trademark filing takes only a day, however the whole registration process takes around 2 years to register. Once you have filed the trademark, you can useTM
Q. Which class to choose for trademark registration?
Trademark classes depend upon the line of your business, products you are selling. You may follow the below steps to choose your appropriate class:
Understand your product line.

Choose the appropriate class in consonance of your business activity.

Verify whether any other trademark class would be applicable or not

Finalize the classes and proceed to the registration.
Q. How many classes are here under Trademark registration?
There are forty five trademark classes in India which is in par with the world. Each and every class denotes some specific goods and services. For example, if you are into legal business, your appropriate class would be 45. Hence, analysis of trademark classes is an important part of trademark registration.
Q. Is Trademark Registration in Delhi is different from rest of India?
No, Trademark registration in Delhi is same as in the rest of India. Rather trademark is central act and hence is uniformly applied all over India. Further, trademarks are applied online now a days and hubco.in is brand in making for the trademark registration.
Q. How to Search for Trademark free?
There are various private websites running which offers the services of trademark search on their website. However, you should not trust any website other than the official website of Trademark department. The link for trademark public search is here: TRADEMARK PUBLIC SEARCH.
Before trademark search on your own, keep in mind the following things:
Trademark search happens according to the class, hence choose the appropriate class.

Trademark search is done in three types and hence beware and do it properly.
Further, Hubco.in provides the extensive trademark search for free. You just need to submit the details and we will let you know whether your trademark is available or not.
Q. How to Check Trademark Status Online?
There are many number of sites which provides the trademark details. However, one should not trust any website other than the official website of the trademark department. To check the trademark status online, click on the link: Check TM Status and follow the following steps:
After clicking on the link, click on trademarks Indexes.

After that, type the trademark name and select the appropriate class.
Enter the Captha code and the trademark details will be on your computer
Why choose Hubco for Trademark Filings?
Transparent & Lowest
Price