LLP Registration
in just 7,499/- (All inclusive)
Keynotes on LLP Registration
- Lowest fees across India
- It takes 20 to 25 days for LLP Registration
- Lesser compliances as compared to Pvt Ltd Company
- Limited liability of partners
LLP Registration
Do you want to start a business India and confused how to start? Then you are at right place. People often remain confused between private company and LLP registration and hence, we are here to explain you the difference. First of all, if you want to start a business then we will advice you to start with LLP registration because there is everything a LLP can offer which will help you to run a safe and risk free business.
However, if you want to start a startup, then we will recommend you to go for a private limited company this is because private limited company is only authorized to raise share capital. In Limited liability partnerships (LLP), you cannot raise share capital because there is no concept of shares in LLP registration.
Further, the LLP registration procedure is online and does not require any physical presence of any of the member during the LLP registration process. The simple documentation has been prescribed for the LLP registration. Once LLP is registered, the next step is to prepare a LLP agreement. The LLP agreement is one of the most important document for running of LLP agreement and this is the only part where little complexity arises as once LLp agreement finalizes the same needs to be print on Stamp paper as per state rules and duly stamped and signed by all designated partners and after that the will uploaded to MCA. You can run LLP in any way possible and for that purpose you need to draft a proper LLP agreement.
Hence, forget about everything, if you want to start your business just go and register LLP in India.
LLP Registration - Key features
LLP Registration is one of the best way to start a business in India. This is because LLP law is not so stringent like a private limited company. Further gives more flexibility to do the business. To just sum up, here are few features of LLP which may hep to decide whether to go for LLP registration or not.
Lowest Price
We have the lowest LLP Registration price across India hence cost benefit.
Lesser Compliances
LLP registration offers you least compliances as compared to limited company.
No Audit
Unlike Private Limited Company, LLP is not required to get audited in case nil turnover.
Minimum Requirement
LLP Registration require at-least two person to start with no minimum capital.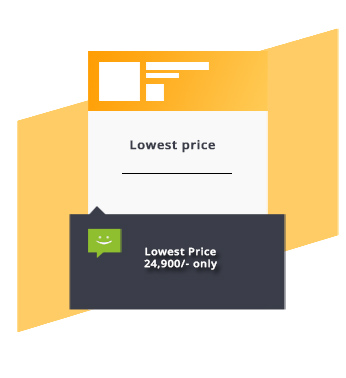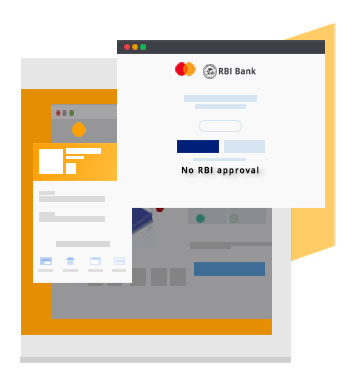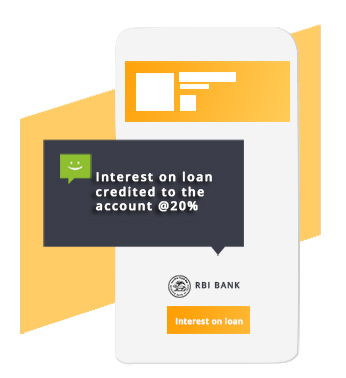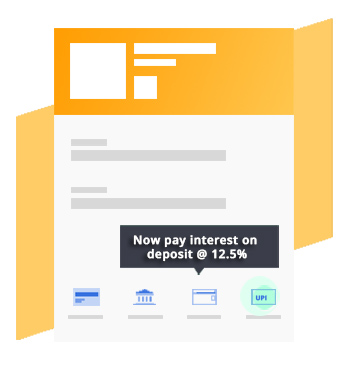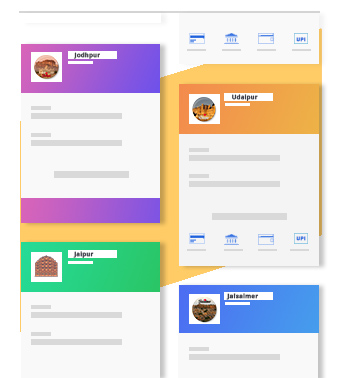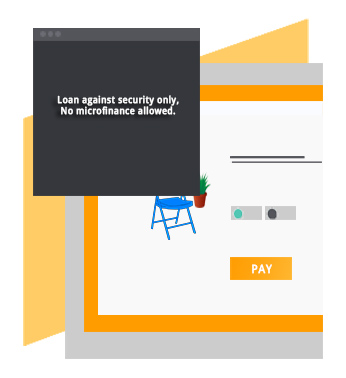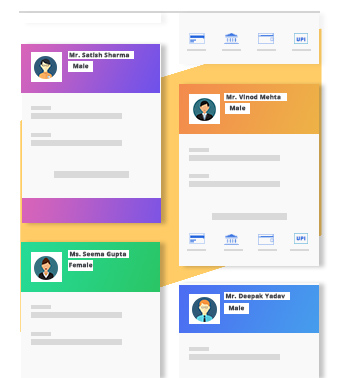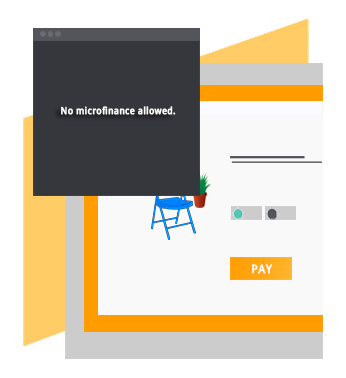 Profit Withdrawal
Profit can be withdrawn easily without paying any tax unlike companies.
Flexible Agreement
Flexible agreement allows to draft rules and regulation according to one benefit.
High Penalty
If you forget to file any form of LLP then there is a penalty of Rs,100 per day.
Simple Filings
Only two forms are required to be filed for LLP compliance during the year.
Documents required for LLP Registration

PAN & Photo
PAN & photo are required for each & every director & shareholder in India.

ID Proof
Anyone of the following: Aadhar card, voter ID, Driving license & passport.

Address Proof
Anyone of the following: Bank Statement, Mobile Bill, Electricity Bill, Landline Bill.

Registered Office
Electricity bill/ rent agreement and copy of No objection certificate.
*Only scan copy of all documents are required. Hard copy are required only from Non Resident Indians (NRI) or Foreign nationals.
Cost and time for LLP registration
Generally, it takes 20 to 25 days to register a LLP in India and its cost Rs. 7,499/- (inclusive of all taxes and fees). The complete cost breakup of LLP registration is as follows;.
Items
Qty
Price
Digital Signature Certificate (DSC)
2
1,998
Director Identification Number (DIN)
2
1,000
Name Approval
1
200
Incorporation Fee
-
1,000
PAN and Tan Application
-
180
Professional Fee (Inclusive of Taxes)
-
3,121
LLP Registration Cost in India
7,499
Get free consultation on LLP Registration just call us directly on +91-9953523014
LLP Registration Process
LLP registration process is the simple but will require a professional to complete the same. Further, the procedure has been changed completely by the government to promote ease of doing business. However, instead, government ends up making the process a little complexed. However, Hubco.in is specialized in LLP Registration with a experience of more than 100 LLP firm registration and advising hundreds of LLP partnership across India. Know all 6 steps in LLP Registration in India.
STEP 1
Gather all documents
The first step is to gather all the required documents as prescribed above and sent us all in scan copy to us at info@hubco.in. No hard copy of documents is required.
1 of 6 steps
STEP 2
Apply for Name Approval
Once DIN numbers are done, apply for name approval application with the ministry of corporate affairs (MCA). The name application should be applied in consonance with the rule 8 of Company incorporation rules.
2 of 6 steps
STEP 3
Track the Name Application
The name is one of the most important step and hence should tracked properly. This is because person receive most of the rejection at this stage only. Hence, track and take necessary steps.
3 of 6 steps
STEP 4
Prepare all Requisite Documents
Once the name is approved, the next step is to prepare all the pending documents for LLP registration. At this stage, all required attachments are prepared and shared for signature.
4 of 6 steps
STEP 5
File for Incorporation
Once all the documents are signed by the partners the next step is to file the LLP firm registration with the applicable form. Further, all the required govt fee is also paid.
5 of 6 steps
STEP 6
Follow up & Approval
Once you have filed for the LLP registration, the next step is to follow up with the government. If all your docs are fine then the government will issue the registration certificate and your LLP registration is done.
6 of 6 steps
Previous
Next
Partnership Firm Process and Procedure
The first and foremost thing one should understand is that LLP is an extended version of the partnership firm. Hence, if you want to register partnership firm, then it is better to register a LLP, because it gives you a benefit of limited liability. However, if you still insist on partnership firm, then here we are to explain the partnership firm registration and related concepts;
Firm Registration Process
Draft a partnership deed and get it vetted from a legal expert.
Buy a stamp paper of 3% of the capital value of the firm.
Get the same registered from the SDM office of your locality.
Benefit of firm over LLP
No need to apply for any registration. Easiest registration procedure.
No requirement of financial audit irrespective of the turnover.
Financial details remain confidential as there is no need of annual filings.
Free invoicing Software
Hubco.in offers free online GST compliance software for invoice and return management. The software is used by more than 2500 subscribers to create and mange invoices online.
It is a completely online software and can be managed from anywhere. You just need a internet and you can access it even from mobile.
Just visit gst.hubco.in and get start using software from today.
Know More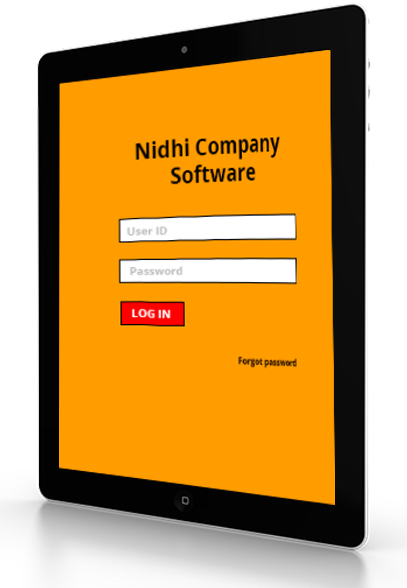 Choose Name for LLP Registration
The LLP name finalization depends upon the rule 8 of company incorporation rules. The LLP name can be bifurcated into three parts and all of the three parts are explained as under;
Prefix - First Part
The prefix should reflect your brand name and should be unique. It should not match with any existing company/llp name. The example of prefix is TATA, Hubco, Reliance, Flipkart, Amazon etc.
Suffix - Second Part
Suffix is regarded as second word of your company name. This word should reflect your main proposed business. E.g. if you are into technology business, then choose technology as suffix.
End Words - Last part
These are the ending words which are mandated by law. Every LLP shall end his name with the words LLP. The words indicate that LLP means Limited Liability Partnerships (LLP).
Key Highlights for Hubco.in
100+
LLP partnerships registered within 1 year.
100+
Partnership firm advised within 1 year.
100+
Advices given on LLP and firm registration queries.
FAQs for LLP Registration
1. Is there any minimum capital requirement to register a LLP in India?
No, there is no minimum capital requirement for LLP formation in India. Any person can incorporate a LLP of capital of his choice. Hence, if you have capital crunch, then LLP registration is the best option for you.
2. What do you mean by designated partners? And who can become a partner in LLP?
Designated Partners are the partners who are responsible for the whole conduct of the LLP. Designated partners are like directors in the company. They are appointed since incorporation to take care of the LLP functioning. Each designated partner is allotted a DPIN which is another name for DIN.
Any person including the body corporate can become the designated partner.
3. What are the major advantages (pros/merits) of Limited Liability Partnership (LLP)?
LLP is the modern way of doing partnership business in India and have major advantages over the traditional business:
LLP offers you limited liability and hence secure your personal assets.
LLP is a separate legal entity and therefore protect you from any legal claim or any legal cases.
The name of the LLP shall remain unique and no one will be able to copy the same.
4. What do you mean by incorporation of LLP under Companies, Act 2013?
This question in fact is fundamentally wrong. Incorporation of LLP is done under the Limited Liability Partnership Act, 2008 and not under Companies Act, 2013.
5. Is audit of LLP is mandatory as per the LLP act?
No, the audit of LLP is not mandatory from zero turnovers. However, it becomes mandatory if the total contribution by partners is more than 25 lakh or the total turnover is more than 40 lakhs. This is an additional benefit for the LLP, since audit is mandatory for companies even if there is no turnover.
6. Is separate office space required for LLP registration?
No, separate office space is not required for LLP registration. You can even register the LLP at your residence i.e. home address. There is no requirement for you to take commercial premises. However, if you want to do any business activity, then it is advised to take commercial premises.
7. What is the GST exemption limit?
There have been two limits defined under GST laws in India. The first GST exemption limit of Rs.10 lakh is for special states like Assam, Himachal Pradesh, Jammu, and Kashmir etc. The other exemption limit of Rs.20 lakh is for the rest of India.
8. What is the late filing of Form 3 for filing the LLP agreement in MCA?
After incorporation of LLP, the copy of signed agreement is filed to the Registrar of Companies via Form 3 within 30 days from the date of incorporation. However, in case you are not able to file the same within the stipulated time, then you penalty of Rs.100 per day is levied and maximum no limit.
9. What is LLP registration full form? And what are the total fees for LLP registration in India?
The full form of LLP is the Limited Liability Partnership which is formed under LLP act, 2008. The total fees to register a LLP in India is 7,999/-. The govt fee comes around to 4500 and 3000 is the professional fees including taxes.
10. Is LLP registration in New Delhi is different from rest of India?
No, LLP registration is done under the Limited Liability Act, 2008 which is a act passed by the parliament of India and hence it is uniform all over the country. Further, the whole procedure is online for which you need not to be present in person and send documents on the email.
11. How to check LLP name for LLP registration in India?
The LLP name check can be done at mca.gov.in. Mca keeps the record for every company /LLP incorporated till date and hence it helps you search your name and chances of approval with Registrar of Companies.